Production
Production and Sound Engineering
---
Martin Feveyear
Martin recorded several of the tracks on Screaming Trees "Last Words" record as well as produced the VALIS/Kitty Kitty recordings. 
Originally Martin was to be the driver on one of the Screaming Tree's euro tours but as luck would have it (for the tree's) the sound engineer who Martin was to accompany on the tour ended up going to jail on the day they were to leave. Martin stepped up and ran live sound for the trees on that and several other tours. A great relationship was formed with the band when they recognized not only his tallent at the mixing board (and as a musician) but his unque sense of humor and like-minded musical tastes.
A strange twist of fate (partialy caused by the tree's lack of attention to detail and the basic business side of band management), Martin was not provided with a ticket back home to England after one of these tours. Ever the optimist Martin made his home in Seattle and never looked back. He embarked on what was to become an elustrious carrere that is still on the rise at the time of this writing. 
Martin opened Jupiter studios near Discovery park where he recorded not only the Screaming Trees but VALIS and many other great recordings. Today he has moved to a more luxurious location where he continues to produce great music as one of the respected producers in the Northwest.
-Van Conner
Info from the web: British born record producer and audio engineer based in Seattle, Washington. Beginning as a singer-songwriter and musician, Feveyear soon began recording work for artists in both the UK and US before moving to Seattle at the age of 25.Together with Christian Fulghum (former bassist for Sister Psychic), he opened Jupiter Studios in Seattle in 1996. He has since worked with artists and groups — producing, engineering, arranging, mixing, mastering and additional instruments — such as Screaming Trees, VALIS, Mark Lanegan, Mudhoney,Duff McKagan's Loaded, Kings of Leon,The Presidents of the United States of America, Queens of the Stone Age, Amber Pacific, Jesse Sykes,[8] Sirens Sister, Green Apple Quick Step,Nevada Bachelors and The Minus among others.
Through 2008 and 2009, Feveyear toured with Duff McKagan's Loaded, after producing their recently releases Wasted Heart and Sick, as the group's tour manager and sound engineer during live shows.
Worked with us on:
Last Words
VALIS/Kitty Kitty – VALIS (Van Conner)
Field Songs – Mark Lanegan
Dark Fantastic – The Dark Fantastic (Mark Pickerel)
http://www.jupiterstudios.com/
---
Steve Fisk
Few figures exerted greater influence over the contemporary Pacific Northwest indie music scene than Steve Fisk — while a veteran of bands including Pell Mell and Pigeonhed, he earned his greatest renown as a producer, helming sessions for acts including Nirvana,the Screaming Trees, Soundgarden and Beat Happening. Already a veteran of countless short-lived bands by the time he made his solo debut in 1980 with contributions to the compilations Sub Pop 5 and Life Elsewhere, in 1985 Fisk resurfaced as a member of the instrumental outfit Pell Mell, which issued a series of well-received efforts on SST. That same year he made his producing debut with the Screaming Trees' Other Worlds, followed in 1986 by the group'sClairvoyance; soon his credit appeared regularly on releases from the Sub Pop and K labels, including key early releases from the likes of Beat Happening (the brilliant Jamboree) and Soundgarden (Fopp).
In 1990 Fisk produced Nirvana's Blew EP, followed by sessions withSome Velvet Sidewalk, Treepeople, Unwound and the late Steven Jesse Bernstein; in 1993, he teamed with vocalist Shawn Smith in the electronic duo Pigeonhed, issuing a self-titled LP on Sub Pop. That same year, K also released Over and Thru the Night, a compilation of Fisk's solo studio experiments. He made the leap to the majors in 1994, helming projects for Island (the Wedding Present's Watusi) and RCA (the 360's Strawberry Stone); a year later a reunited Pell Mell issued Interstate on DGC, and for the same labelFisk produced the Geraldine Fibbers' acclaimed Lost Somewhere Between the Earth and My Home, the Posies' Amazing Disgrace and Boss Hog's self-titled album. Subsequent projects include sessions with Low, Soul Coughing, Damien Jurado and Witchy Poo. His third solo album 999 Levels of Undo, arrived in early 2001 on Sub Pop.
by Jason Ankeny
Worked with us on:
Other Worlds
Clairvoyance
Even If and Especially When
Invisible Lantern
Change Has Come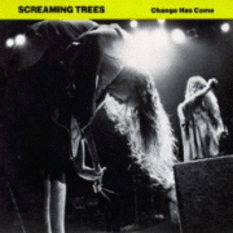 STEVE FISK website.
---
Jack Endino
In 1985, Endino and Daniel House started the influential grunge band Skin Yard. Though originally a drummer, Endino played guitar and Matt Cameron played drums until he left for Soundgarden. In 1986, Skin Yard contributed two songs to C/Z Records' legendary grunge compilation Deep Six. In July 1986, Endino left his basement recording studio to found Reciprocal Recording with Chris Hanzsek, the Deep Six sound engineer, where he used his self-taught recording skills to produce, engineer, and mix Skin Yard's 1987 debut album Skin Yard. His skill and low fees meant that he was soon an engineer of choice for up-and-coming Seattle grunge bands, and in 1988, he recorded Nirvana's debut album Bleach in a mere 30 hours for $606.17, using a rather primitive reel-to-reel 8-track machine. The album did well in the underground, and after the success of 1991's Nevermind it went platinum. After Reciprocal Recording closed in July 1991, Endino continued as a freelance producer and engineer, producing several albums including Bruce Dickinson's Skunkworks. He appeared in the 1996 grunge documentary Hype!, where he's humorously referred to as "the godfather of grunge. Endino was also interviewed at length for the 2009 book, 'Grunge is Dead: The Oral History of Seattle Rock Music'.
Endino is known for his stripped down recording practices and his dislike of 'over-producing' music with effects and remastering. Largely because of the success of albums like Soundgarden's Screaming Life and Nirvana's Bleach in the mainstream, the resulting raw, unpolished sound is still seen as a defining characteristic of the grunge movement.
In the Pacific Northwest, he's done work for underground legends like Green River, Screaming Trees, L7, The Gits, 7 Year Bitch, The Fartz, Supersuckers, TAD, the thrashcore band The Accüsed, Willard andZEKE. He continues to work with influential underground bands, and in 2007 he recorded an album with the proto-grunge band Flipper. Other projects have included the bands High on Fire, Hot Hot Heat, Toxic Holocaust, Lucid Nation, and Valient Thorr. Internationally, Endino is well known for his work with the Brazilian super-band Titãs, who he's recorded since 1993. He also produced three albums by the Mexican grunge-like band Guillotina, two albums by the British rockers Winnebago Deal, and worked with Irish band Therapy?, French punk rockers Burning Heads, and the Australian band Spiderbait.
Worked with us on:
Buzz Factory
Change Has Come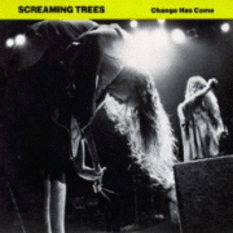 Dollar Bill/Tomorrow's Dream/Peace in the Valley (Alt Versions)
Last Words
Stone Soup and Other Stories – Solomon Grundy (Van Conner)
The Winding Sheet – Mark Lanegan
Whiskey for the Holy Ghost – Mark Lanegan
Dark Matter – VALIS (Van Conner)
Minds Through Space and Time – VALIS (Van Conner)
http://www.endino.com/discography.html
http://www.soundhouserecording.net/
---
Terry Date
Ohio born producer Terry Date is more associated for the pacific northwest than for his native midwest. As a veteran of the Seattle scene (he gravtated to the city in 1979 after attending college in Idaho), Date was staying up late into the night and recording local acts long before there was ever even a buzz about the emerald city's music scene. After engineering Metal Church's first album, 1989's Blessing in Disguise, Date finally broke out of the doldrums of being a fringe presence on the scene and nationally recognized bands such as Soundgarden and Mother Love Bone called on the talented producer/engineer to lend his powerful trademark sound of loud but clear guitars to their records. Since the early '90s Date has recorded such hard rock luminaries as Prong, White Zombie and Overkill, and has become the go to guy for Texas metalheads Pantera, producing their last several releases, including the hugely successful Vulgar Display of Power and The Great Southern Trendkill.
by Steve Kurutz
Worked with us on:
Uncle Anesthesia
http://www.discogs.com/artist/Terry+Date
---
Don Fleming
Fleming started his musical carrier with the Velvet Monkeys in the early '80s. In July 1982 the band released their debut Everything is Right on cassette tape. This album was re-released in 2011 on cd. He was also a member of Dim Stars and Half Japanese. He is more widely known as a record producer for Sonic Youth, Hole, Teenage Fanclub, and The Posies.
He played in the project Foot with Thurston Moore and Jimbo (aka Jim Dunbar). And in Walter Sears with Tom Smith, Thurston Moore, Steve Shelly, Sean Lennon, Jim Dunbar and Rat Bastard.
With Julia Cafritz, Kim Rancourt, Joe Defilipps and Tom Smith he played in Gravy.
The Backbeat Band was a band formed in 1994 consisting of Greg Dulli (Vocals), Don Fleming (Guitar, vocals), Dave Grohl (Drums), Mike Mills (Bass, vocals), Thurston Moore (Guitar), Dave Pirner (Vocals). Idlewild was a 1992 band with Kim Rancourt (Vocals), Don Fleming (Guitar, bass, organ) and Jay Spiegel (Drums) in the line up.
Worked with us on:
Sweet Oblivion
---
John Agnello
During the early nineties John started his association with Dinosaur Jr. and the Screaming Trees. This collaboration has extended through almost a dozen records. In fact, John recently mixed the heralded Dinosaur Jr. reunion record, Beyond, with the original lineup. He was also responsible for productions with artists such as Buffalo Tom, Jawbox, Chavez, Redd Kross, Madrugada and Patti Smith, among others. He also worked with Alice Cooper on The Last Temptation Of Alice Cooper.
In this decade, John has worked with such artists as Sonic Youth, The Living End, Andrew W.K., Drive-By Truckers and Social Distortion. He has helmed both Boys And Girls In America and Stay Positive by The Hold Steady.
Even though he excels at the hard edge sound of many of the aforementioned artists, he's also adept at working with the subtler sounds of artists such asSon Volt, The Kills, Thurston Moore, The Walkmen, and Five for Fighting.
John Agnello has also been involved with many newer artists. Scottish band The Hazey Janes are one example. John mixed one of their records in Spain in 2006 and they came to the US to record their follow-up album, Hands Around The City. John also worked with Jennifer O'Connor on her latest, Here With Me, for Matador Records. John encouraged her to sing all her vocals live.
Not to be limited to the United States, John has had commercial success overseas. The three records he did with Norwegian band, Madrugada, have scored both critical and commercial success. In the press release for the current record, Madrugada, they describe John as, "the external creative force that has had the most influence on Madrugada's artistic development. John has also had success with another Norwegian band, Turbonegro, on their last record, Retox
Worked with us on:
Sweet Oblivion
---
George Drakoulias
Drakoulias grew up in Syosset, New York and attended Syosset High School where he started his musical career with a band called Lifeline. He went to college at New York University (NYU), where he majored in music and business. There he befriended Rick Rubin, whom he met after he started dating an ex-girlfriend of Rubin's. He became one of the first hires for Rubin's Def Jam label. As an A&R man, he discovered L.L. Cool J and the Beastie Boys. After Rubin left Def Jam to move to Los Angeles and form the Def American label, which was later retitled American Recordings, Drakoulias moved with him and became a producer. Drakoulias signed The Black Crowes, The Jayhawks and The Freewheelers to American Recordings, and produced albums for all three. He has also produced albums for artists including Tom Petty and the Heartbreakers, Maria McKee, Primal Scream and Screaming Trees. He has also produced tracks for Kula Shaker and served as a music supervisor for a number of movies, including Blades of Glory, School of Rock, Star Trek, Team America: World Police, Tropic Thunder, The Runaways, Zodiac, and Super 8.
Worked with us on:
Dust
---
Brian Jenkins – Coming Soon